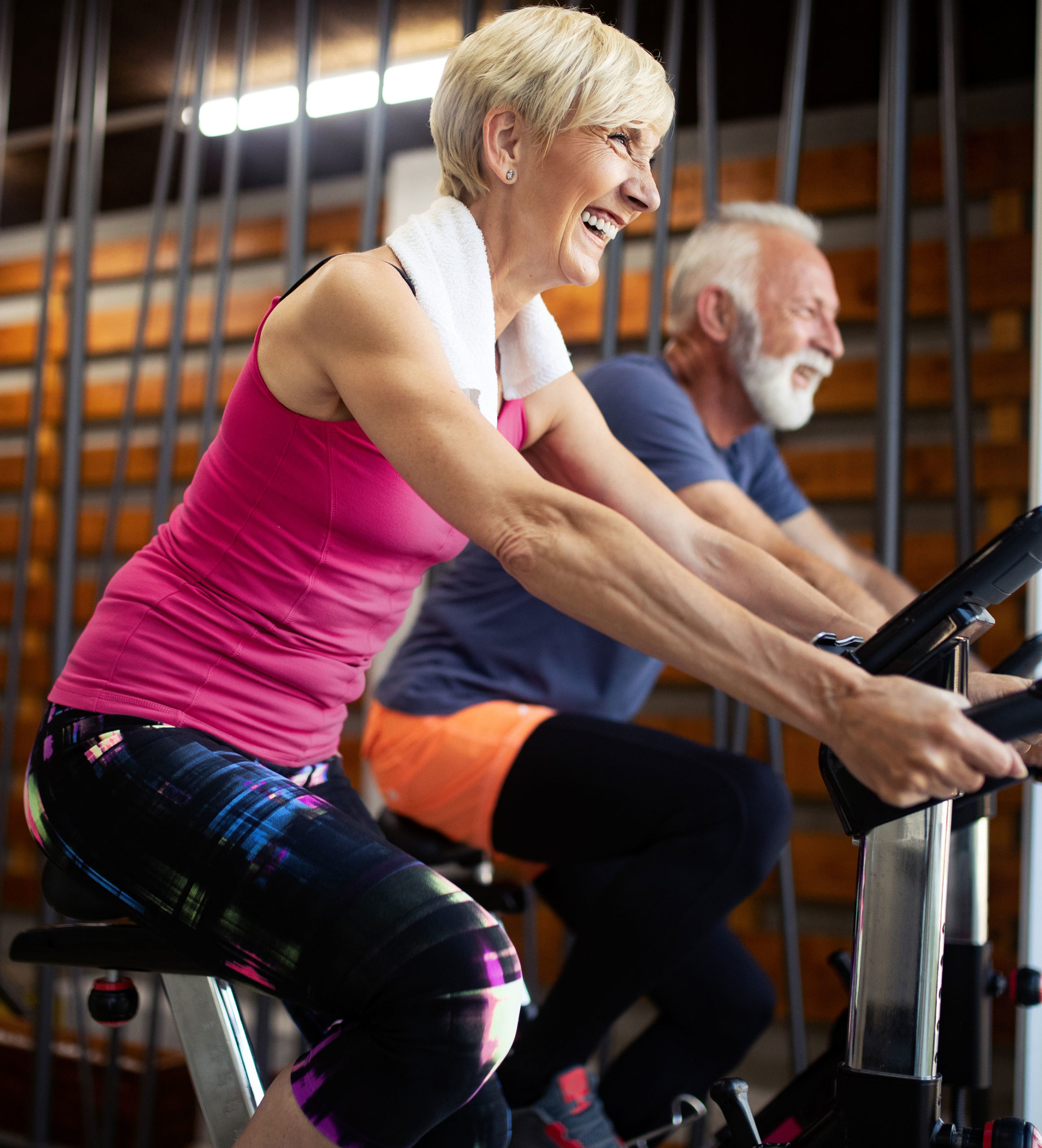 Unbounded by Age
Age is just a number
Are you concerned about declines in your cognitive and physical health as you age? Do you worry about falling or losing your independence? Do you have health conditions or injuries that make it harder to exercise without pain? As we get older, our bodies and minds need a little extra care and love. We design programs to help you improve your aerobic fitness, build strength, improve balance, mobility, and flexibility. In time, you will stop worrying about injuring yourself and have the energy to focus on activities of daily life and on the activities that bring you joy, like keeping up with grandkids and trying new activities and hobbies. Our programs will help you maintain independence and quality of life as you age.
Program includes:
Small group or individualized personal training sessions designed to help you meet your specific health and fitness goals.
Tai chi
A walking program
Training will be provided at the gym, in-home or online depending on your needs, preferences and budget. CLICK HERE to learn about the best option for your unique situation
Get Started with Us Today!
Book a Taster Session with a Functional Aging Expert!
During the taster session, we will evaluate each client's strengths and weaknesses (aerobic fitness, strength, balance, mobility, and flexibility).
A taster session includes 1 in-home or virtual live session. Each taster session involves goal mapping, movement & fitness assessment, and a brief introductory workout.
The taster session is an excellent opportunity to meet one of our expert trainers and decide if we are a good fit before committing to one of our programs or personal training and nutrition coaching packages.
Book a taster session with an expert in fitness and aging. All our trainers are Clinical Exercise Physiologists, Kinesiologists, and/or Functional Aging Experts with extensive experience working with the aging population and individuals with chronic disease, pain, or in poor health.
We will discuss the best options and programs we have available to help each older adult reach their health, wellness goals, and fitness goals.