Strategies to Kick Start Your Weight Loss Transformation Today: Part 2
This blog is the second in a multi-part blog all about strategies you can use to help you on your weight loss journey. In part 1, we talked about how our thoughts have a big impact on our health behaviour and your weight loss. You can review three useful mindset-related strategies by reading part 1 (https://unboundedufitness.com/strategies-to-kick-start-your-weight-loss-transformation-today-part-1/)
In today's blog, we are reviewing our second category of 6:
1 Shift your mindset
2 Create a supportive environment
3 Prioritize Self Care
4 Increase Output
5 Decrease Input
6 Self Monitor/Track Progress
Today's strategies all relate to creating a supportive physical and social environment for your goals. Research has demonstrated that our social,  community, home and food environments impact our health behaviour and our weight.1-7  To create a supportive physical and social environment for healthy weight management, we have the following tips and tricks:
1. Begin building a supportive physical environment.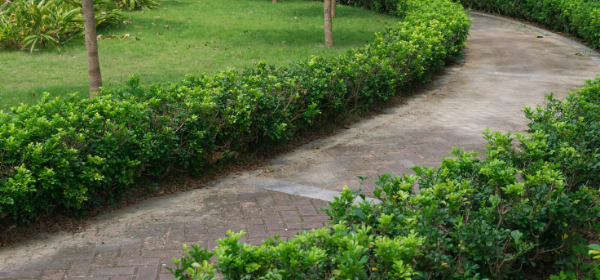 We can't control everything in our lives, but we can create and structure our physical environment so that it supports our goals. When you change your physical environment to encourage activity and healthy eating and discourage inactivity and unhealthy eating behaviour, it will become easier to reach and maintain your weight loss goals. Your home and food environment should reinforce healthy eating and more daily physical activity and structured exercise. 
Here are a few ideas to help you on your way to creating a more supportive environment.
Pack your gym bag and leave it in a prominent place where you will see it (e.g., by the door, in your car, or even back-ups in both locations!)

Leave an extra set of gym clothes and running shoes in your office

Put out physical reminders, notes, and inspirational quotes around your workplace and at home, and on your phone and in your calendar.

Clean out your kitchen cupboards and fridge (AKA – a kitchen makeover). Go through your cupboards and fridge and remove unhealthy items, like processed foods, food high in sugar and pops/soft drinks (even the diet variety). Replace these items with whole, unprocessed foods.

Meal prep and leave healthy snack and meal options prepared in your fridge and cupboard. If these options are available and easily accessible, you are more likely to choose them over the unhealthy options that are less convenient (i.e., you have to leave the house to go pick up; you have to prepare them when already busy and rushed). 

Set alarms and put workouts in your calendar. Treat your exercise like it is just as important as a meeting at work or a doctor's appointment. Taking care of your health is just as important as other appointments. If you are active and healthy, you will be more productive at work, sleep better, you will have fewer sick days and you will see the doctor less

2

.

When purchasing a home, buy a place in a neighborhood that is full of opportunities to be active (access to pools, gyms, rec centers, fields, parks, pathways, walking distance to grocery stores). A place with fewer fast food restaurants is also ideal, but unfortunately this is harder to find in today's day and age. 

Consider setting up a workout space in your home. It doesn't have to be an elaborate or expensive gym, a workout using a few pieces of affordable equipment or even just some good music and body weight exercise in the convenience of your own home can take you a long way in reaching your weight loss goals. Make the workout space inviting, so you want to workout.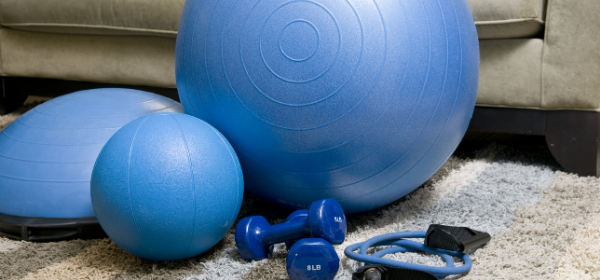 2. Find accountability and support partners.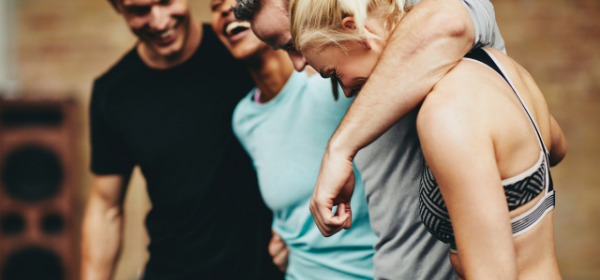 When the people around you work with you to reach your goals and you feel supported, you will be more likely to succeed. Your network of friends, family and workout partners can help you build a supportive environment, but also keep you accountable to your goals and make the experience more fun and enjoyable. Surround yourself with people who bring out your best and support your healthy choices and discourage your unhealthy choices. If people are not supportive of your healthy living, consider whether you want these people in your close support network. It helps a great deal to surround yourself with like-minded people. You will be less likely to choose to eat poorly or be inactive if the people around you are reinforcing your healthy behaviour and goals. Consider the following strategies to help build a team of accountability and support partners 
Enlist a friends(s), colleague(s), or family member(s) to work with you at the gym, in the home, outdoors, or even online. You can workout together in the same physical space or at the same time virtually through apps like Zoom, Skype or Facetime. Or simply send supportive messages and check-ins to each other to keep each other accountable and moving toward your goals.

Get a personal trainer or health coach to support your health and fitness goals.

Join a fitness class or group activity/sport.

Join an online support group (e.g., Facebook group, Meetup, etc).

Link your friends to your exercise and nutrition accounts (e.g., my Fitness Pal, Fit Bit). Consider starting a challenge with friends, family or colleagues.
Stay tuned to for part 3 of our multi-part blog on weight-loss strategies, where we will review the  "Prioritize self-care".
References
Chen M, Creger T, Howard V, et al. (2019). Association of community food environment and obesity among US adults: a geographical information system analysis.

J Epidemiol Community Health,

73, 148-155.

Lee A, Cardel M, Donahoo WT. Social and Environmental Factors Influencing O

b

esity. [Updated 2019 Oct 12]. In: Feingold KR, Anawalt B, Boyce A, et al., editors. Endotext [Internet]. South Dartmouth (MA): MDText.com, Inc.; 2000-. Available from: https://www.ncbi.nlm.nih.gov/books/NBK278977/

Emery CF, Olson KL, Lee VS, Habash DL, Nasar JL, Bodine A. (2015). Home environment and psychosocial predictors of obesity status among community-residing men and women. Int J Obes (Lond), 39(9), 1401–1407. 

Fletcher A, Bonell C, Sorhaindo A. (2011).  You are what your friends eat: systematic review of social network analyses of young people's eating behaviours and bodyweight.

Journal of Epidemiology & Community Health,

65, 548-555.

Lindsay Smith, G., Banting, L., Eime, R. et al. (2017). The association between social support and physical activity in older adults: A systematic review.

Int J Behav Nutr Phys Act,

14, 56.

Macdonald-Wallis K, Jago R, Sterne JAC (2012). Social network analysis of childhood and youth physical activity. A systematic review.

Am J Prev Med,

43, 636–642. 

Wang, M.L., Pbert, L. and Lemon, S.C. (2014), Influence of family, friend and coworker social support and social undermining on weight gain prevention among adults. Obesity, 22: 1973-1980. 
Do you have concerns about life being cut short or being made difficult by poor health or disability? Do you struggle with managing your weight? Do you have pain that limits your ability to complete your everyday activities? Dealing with chronic health conditions, pain, or being overweight/obese can be taxing; adding a fitness routine and healthy lifestyle changes to your life may seem impossible. However, we have Kinesiologists and Exercise Physiologists that specialize in working with clients who are challenged with dealing with pain and with chronic diseases, like hypertension, diabetes, cancer, MS, arthritis and obesity; we help individuals with chronic disease safely incorporate exercise and other healthy habits into their lives. We help individuals improve their health and fitness, have more energy, limit their pain, improve their quality of life, take their lives back and have fun doing so.
Reach out today to book a taster session with one our our expert trainers
Need a little more information? Book a free telephone consultation to learn more about our services, and how we can help.