A 6-week online transformation program for women.
Helping women to look and feel good in their bodies.
Choice of starting November 16 or 23.
Are you ready to get back to your healthiest, happiest, and fittest self? Have you pushed your fitness goals to the side long enough this year, and are finally feeling ready to take some action and finish off the year feeling better? Do you want to have a positive community and the right support to accomplish your goals? Do you want to thrive while surrounded by other like-minded women who are working towards accomplishing similar goals?
If you are nodding yes to yourself then look no further, we have the perfect solution for you! Our "Fit" Project will help you become more self-confident, lose weight, and celebrate feeling strong and beautiful without endless hours of painfully boring cardio, starving yourself and depriving yourself of real food.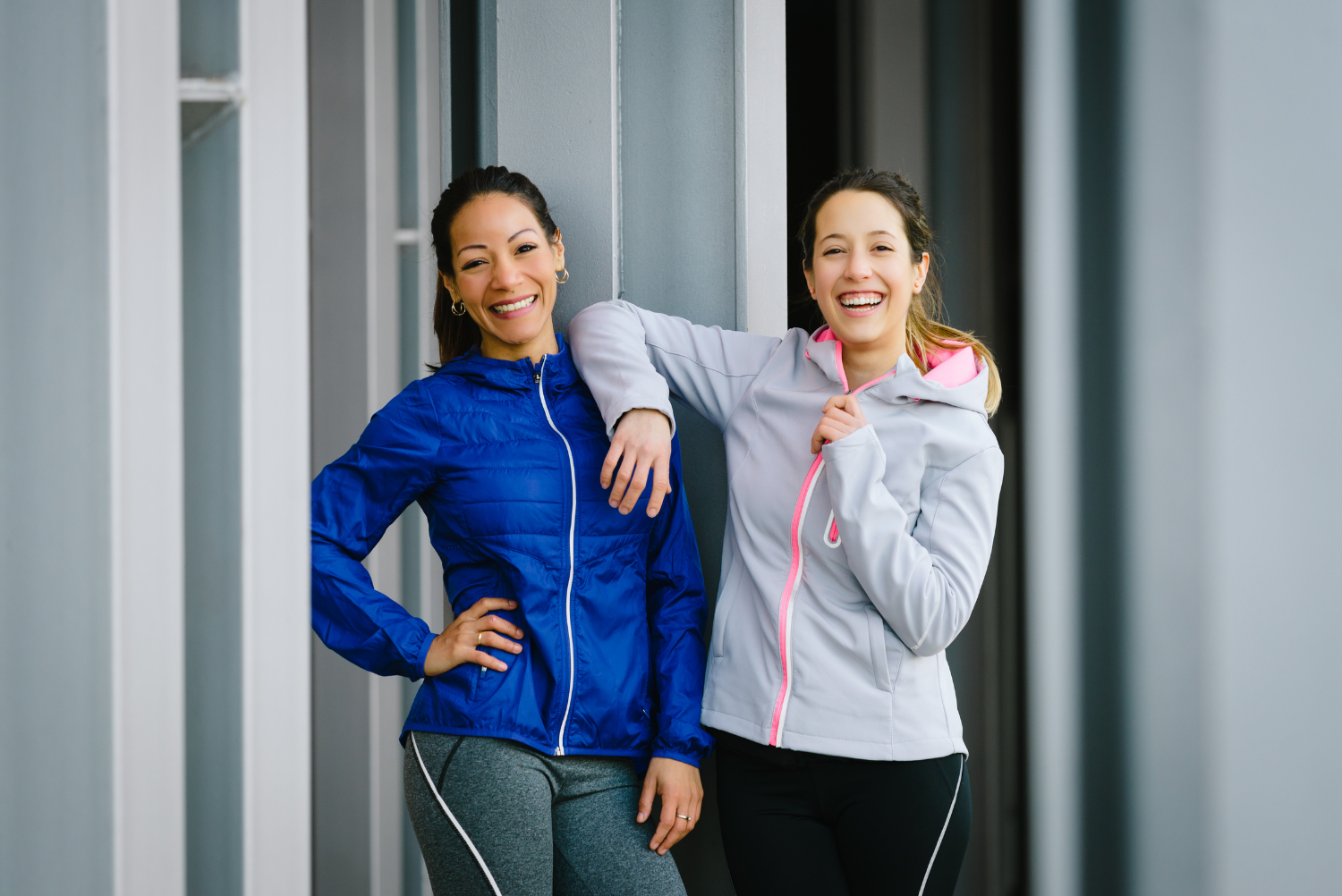 Take charge of your health and fitness goals. Join an empowering community of fierce females who will help lift you up. Allow yourself to believe that you can become the strongest, most confident and healthiest version of you!!
Be Empowered. "Project Fit, Fierce and Fabulous" is about working together to develop an inner confidence to make you feel strong, beautiful, and 

U

NSTOPPAB

LE.
Are you ready to focus on the positives in your life and feel better in your own skin? Do you want to show up as your best self every day? Do you have a closet full of clothing that misses you?
Clothing that may be a little snug now but you know you can feel amazing in?
You have been envisioning the day that you can slip right back into those special items and step back into the world feeling on top of it!! You have accepted that life looks a little different to you now but that's no reason to give up and put you and yourself last. It's time you listen to that little voice in your head, you know the one that's saying "alright self, it's time to get back to me and to put me and my self-care and goals first" 2020 has been a year of ups and downs, changes and uncertainty but there's one thing that's certain…. you matter, your health matters, and it is of utmost importance!! Therefore, it's time to take action and work on getting you feeling like your best self. Because when you do that energy will vibrate into every aspect of your life!
Have you been searching online for workouts, and free programs, trying to fit in and book gym time, or maybe you just feel like getting started is the hardest part and need the motivation. Then, I'm here to tell you that the answer is this program. You can stop searching, wishing, and hoping the right thing will fall into your lap because it's here and you are going to LOVE the transformation.
So stop beating yourself up with the negative self-talk, or wishing that you could just get back to that thing you loved to do to move your body and feel amazing before life turned upside down. Put down the food that isn't serving you and get back to balance and treating yourself like the goddess and fierce, fit female you are!
Join us today ladies and let's create a movement that we cannot stop talking about together!! Alone we can do so little but together we can do so much!
Project Fit, Fierce & Fabulous
Empowered Women, Unbounded Together
At  Unbounded U Fitness, our 6-week online transformation program helps women 25-65 get in the best shape of their lives by building them an individual customized plan, based on proven systems, to get them results they want as quickly and safely as possible. 
We especially have a little soft spot for women who have been struggling with their health, fitness and mindset, since they have been cooped up inside. Women who want to look and feel good in their body without feeling so overworked and deprived; That's why we developed this transformation program.
Imagine what it would be like to see results each week, to feel stronger and leaner, to be supported by like-minded women,  as your friends keep asking you on your zoom dates…
"You look amazing! What have you been doing?"
Think of how good it will feel to not only get out of self-isolation but also to rock any work event, social gathering, or new challenge, both physically and mentally.  Imagine how you won't feel self-conscious in your own skin, but confident, beautiful, and empowered. 
You'll rock your fit body and matching mindset and you will celebrate getting past these challenging times. With the "Project Fit, Fierce & Fabulous", you'll feel healthier, fitter, and more toned than you have in years, or even ever! You'll be able to enjoy that glass of wine without feeling guilty, you will not have to constantly suck in, you can sit down without doing the dreaded shirt pull from your body.
Plus it won't even have to stop there, you'll finally have the motivation and momentum to keep moving forward to other goals that have been lurking in the back of your mind. Remember that bathing suit you wanted? … That vacation that's around the corner (hint hint – spring and summer are coming)?
You want to feel and look your best, so why shouldn't you?
Confidence

that you are doing the exercises your body needs to be doing, safely and correctly, because sometimes you've always wondered if you were doing them right in the first place. Confidence that you are doing a program that has been designed perfectly for you.
Excitement

of doing things you never thought you could do PAIN FREE; such as squatting for great legs without your knees hurting… ever. Or even core work without your lower back hurting. Your programming will be designed by a pain-free performance specialist and exercise physiologist. Be excited to get in shape without pain.
Results each week

whether it's your pants getting looser or the exercises feeling easier, each week there is always something new that you'll experience and keep you excited for the next workout, lesson and group coaching call.
Build sustainable, healthy eating habits

to carry you out of the pandemic and into a healthy and kick-ass future.
Improved mindset.

You will come out of these crazy times, healthy, strong and confident. Your attitude and thoughts around yourself and what you can achieve will be at an all time high. You will grow and be empowered. You will be unstoppable.
Receive support every step of the way

because you're NOT ALONE and this won't be a lonely journey, you'll be surrounded by others that have done, and are going through, what you're going through. Be part of an online community and meet new friends while you're stuck at home.
Motivation

that keeps you grounded and not falling off the wagon even after those long days stuck in the house with angry emails from your boss,, traffic jams and kids going stir crazy (or a boyfriend/husband, they are about the same thing)
Customized Individual Training Program or Live Virtual Workouts
In the 42 day program, we will customize your workouts around YOUR body, YOUR preferences and YOUR abilities. These are NOT cookie-cutter programs that you'll see online or in the magazines at the grocery store. We take into account how you move, what you're capable of and build YOUR workout plan around YOU to ensure that you get the best results as quickly and safely as possible. We will base your program on initial fitness assessments and modify your program as your needs evolve. You will also have the option to attend our live group fitness classes via zoom. 
Recipe Manual + Grocery List 
Eating better doesn't have to entail tilapia (seriously, gross) brown rice, veggies, and lemon water. That's why we include some of our favorite recipes and they cover more than just chicken salads, we have REAL food that won't leave you feeling deprived and even after the program is over you'll still want to continue to make these on a daily basis. Meal plans are dietitian approved.
Daily Motivation
No one ever said this was going to be easy. Even with us at your side coaching you every step of the way, there are going to be some days that will test your willpower, we all have them. What we do to help out is send you some of the most motivational quotes, stories and emails to just remind you why you started and to not give up.
Success Manual 
Don't you ever wish that you had a book to tell you everything that you wanted to know about what you are going though, why it happened, and what you can expect to happen over the course of your weight loss journey? You did think of that!? Well what a coincidence that we happen to have that EXACT manual just for you. Let's just say you're welcome right now.
Nutrition for YOUR Body
Yes, this is one of the MAJOR components of this program. We all know it's about nutrition (remember 80% diet and 20% exercise), but we are going to make sure you follow science proven systems that will still have you eating real food. In fact, we will cover so much nutrition that there is no way we won't find a meal plan or program that works for YOU, YOUR life, and YOUR schedule. You receive a quick start eating guide and you will also receive daily nutrition lessons to help you build sustainable, self-regulatory eating habits.
Tracking and accountability 
We hold you to a higher standard than you may hold yourself, because if you're not accountable to someone only YOU know if you did, or did not, workout. Our entire focus is on getting you results. That's why we do the most consistent and extensive progress tracking with our clients. That way, we always know what's working and what's not.
Private Facebook Group
You have Facebook right? We add you to a private group just for those that are doing the program so that you can ask those questions that just popped up in your mind and not only get your coach's answers, but also answers from group members . This alone will give you ideas that you never thought about and help keep you on your game throughout this program. We will host a weekly group coaching call for added support and accountability
"Project Fit, Fierce & Fabulous"
Regularly $400, now $200!
Starts November 16. 
SIGN UP HERE AND LEARN HOW YOU CAN SAVE EVEN MORE.
Space is Limited!!!
LIVE CLASS SCHEDULE. SCHEDULE MAY CHANGE DEPENDING ON NEED.
REPLAYS OF CLASSES WILL BE MADE AVAILABLE FOR MEMBERS UNABLE TO ATTEND CLASS
Class Name

HIIT & Core with Michelle

HIIT & Core with Carling

HIIT & Core with Kristina

Stretch & Strengthen with Carling

HIIT & CORE with Kristina
Location: Completed virtually from the comfort of your own home.
100% Money Back Guarantee
At ANY point in time during the 42 days you just don't like it, you don't feel like our community is a place you can call home, you don't think we are the coaches for you, whatever reason you might have, we will refund the full amount of the program. No Questions Asked. If you're not happy, there is no reason for you to pay for it.
Now, I have no interest in trying to twist your arm into joining. The fact of the matter is we have a limited number of spots and we only want to work with women that have WANT to put in the HARD WORK, feel and look good in their bodies again, and be the best version of themselves, mentally and physically. That's it. We have fantastic committed members here and once all the spaces are gone, they're gone until we run this transformation  project again. If you miss the deadline, you can try one of our other programs.
We are very much looking forward to coaching you, helping you rock your new body and mindset,  and getting you on the path of getting in the best shape of your life. 
Kristina, Carling & Michelle
Unbounded U Fitness Inc.
P.S. To take your first steps and start "Project Fit, Fierce, & Fabulous" 6-Week online transformation program for women you just have to click on the "Sign Up Here" button while the page is still active and this is fresh on your mind.
P.P.S. Every day that goes by is another day that you're missing out on becoming your best … Waiting till tomorrow never gets anyone results, how many more times are you going to say "I'll wait till next week/month/when kids go back to school/when the holidays are over…" There will ALWAYS be something so TAKE ACTION NOW.